Welcome to Legit Lyrics Wiki!
Welcome to Legit Lyrics Wiki, the ultimate source for all things musical/lyrical since July 2013! We are currently editing 41 articles and 31 images! Help us out by joining today!
Featured Artist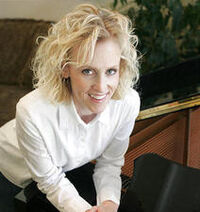 Hilary Weeks is a singer/songwriter of faith based music with seven completed albums including her latest, Every Step, produced by Shadow Mountain Records. Hilary is also a frequent speaker at Deseret Book Company's Timeout For Women. She is a member of The Church of Jesus Christ of Latter-day Saints, and is married to Tim Weeks. They have four daughters. Weeks was born in Colorado and raised in Alaska. She met her husband Tim while he was serving as an LDS missionary in Alaska. (Read more...)
Featured Song
Gonna make a heart-throb out of me
Just a bit of minor surgery
These desperate times call for desperate measures
I'll give you something to cry about
Show some skin, and would be, caché
How could you let this get to desperate measures now?

For a first effort this,
Feels kinda last ditch
I guess this just
Got kinda drastic
Trust us you just fell off the bus, baby
(
Read more...
)
Poll of the Month
Do you think Disney songs are overrated?
Community content is available under
CC-BY-SA
unless otherwise noted.